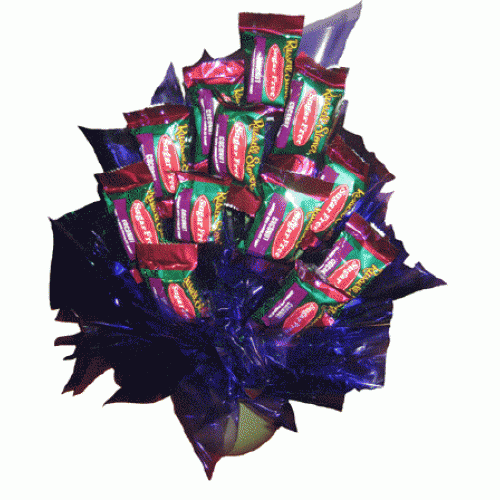 Sugar Free Craving Coconut Candy Bouquet
Regular price $41.95 Sale
Craving Coconut? Take a bite out of one of these sugarless coconut squares and you'd never know that it's sugar free!!

Our Craving Coconut Sugar Free Candy Bouquet is chock full of delicious sugarless chocolate and coconut bars. It's a hard job, but somebody's gotta eat them!
Comes in a coordinating basket. Exact design may vary.
Small: 12 Sugar Free Coconut Squares
Medium: 18 Sugar Free Coconut Squares
Large: 24 Sugar Free Coconut Squares
To avoid the chocolates in this product melting, please add ice and insulation to your purchase if it is being shipped to a destination where the temperature is about 65 degrees Fahrenheit.